SERVICES
Your track to growth
Every business is unique. Whether you are a startup, growth company, or enterprise, our team is dedicated to delivering solutions that work for you.
Request a quote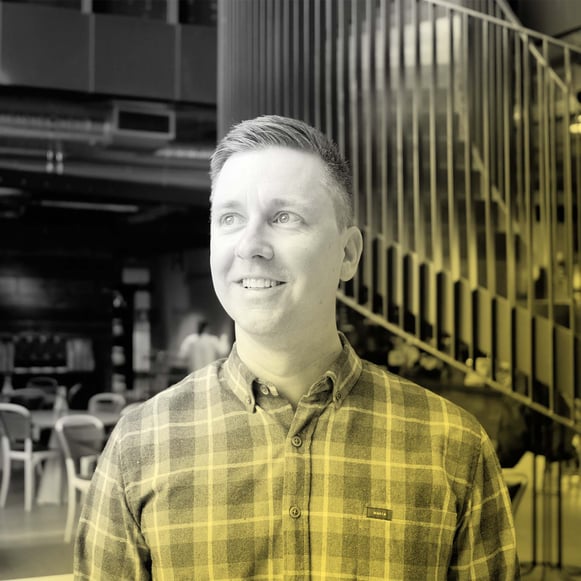 MARKETING, SALES & SERVICE
Strategy and consulting
We work with you to identify your unique business needs and goals. We lean on data and analytics, combined with experience and established best practices, to help you formulate and an actionable plan – and implement it.
Whether it's marketing or sales, you need a good game plan that considers your business's goals and understands the needs of your potential customer. A robust roadmap combines both the strategic level and an actionable plan.
We coach your team to help it implement and capitalize on sales, marketing, and customer service technology. We advise on best practices to help you benefit from your marketing, sales, and customer service technology and to help you attain your growth objectives.
We´ll help you save time and money implementing HubSpot platform for your organisation and auditing your current tech stack and integrations. Finding quick wins, automating your marketing and sales processes, developing email & content strategies, and aligning & coaching your teams.
Do you need an expert to solve a HubSpot issue? We´re happy to help you with even the smallest task or provide ongoing monthly consulting.
B2B & B2C
Websites to power up your growth
Your company's website should be its best-performing sales rep. Instead of anonym visitor sessions, it should produce qualified leads. Easy to update, maintain, fast and secure. A marketing engine your team loves to use.
Website without strategy and proper planning is just a waste of resources. We´ll help you setting the right goals, auditing your current site content, benchmark competitors, analyse data & keywords, and create solid content & conversion plans.
Building information architecture with sitemaps and wireframes, planning modules, designing user interfaces matching your brand guidelines or creating new visuals from scratch.
Custom modules & themes, global partials & navigations, HubSpot Marketplace theme implementations, HubDB database creation & dynamic content, membership pages, email templates, CTAs and forms. You name it.
Do you need a HubSpot developer for your short term project? Themes, templates, modules, HubDB databases or menus & navigations? We´ll find a solution or a quick fix.
Legacy websites are built with set & forget mindset. We´ll develop and expand your website continuously using Growth-Driven Design methodology and HubSpot´s best practices.
DEMAND GENERATION
Marketing and lead generation
We can work as your outsourced CMO, ensuring your marketing team conducts the right activities at the right time. We create lead generation campaigns from start to finish to produce qualified leads. Some companies need extra hands on deck for one part of their marketing initiatives.
Devising a robust marketing roadmap that combines both the strategic level and an actionable plan.
Get results via Facebook, Instagram and LinkedIn ads. Let´s find your ideal B2C or B2B target audience, create campaigns & ads that work. Automatically calculate ads ROI and utilize journey-based advertising in your HubSpot CRM.
Google Ads campaigns and ads that work hand in hand with your website content and landing pages. Measure campaigns with ads events in your HubSpot CRM.
Don´t have marketing people in-house and you´d rather save costs by hiring an external CMO? Need a solid marketing plan or demand gen strategy? We´ll help you on a daily, weekly or monthly basis and guide you towards your revenue goals.
Growth or digital marketing, inbound, demand generation – call it what you like. Many do it but most don´t know how. Quick tactics, hacks or technical SEO tricks don´t often work. To achieve predictable revenue your marketing has to be constant and someone has to do it. Follow the strategy and trust the process. Results will follow.
REVENUE GENERATION
Sell more, sell better
We help you to get a return on your sales technology investment by implementing best practices and coaching sales teams. We help you extract a return on your sales technology investment by devising a robust marketing roadmap, coaching your team, guiding you through your website project, and offering insights into your data.
When you have a sales strategy, processes and technology will make your sales teams´daily work easier. We´ll help by implementing HubSpot technology that will match your sales processes.
Let´s set the right sales goals and create dashboards and reports for easy and automatic KPI reporting.
Sales need content and technology that will help them close deals at a higher rate. We´ll set up sales chats & automation workflows, create case studies, write email templates & set up email sequences, and build rep-specific landing pages with their calendar.
We´ll help you with sales technology and develop your processes together. For a day or two if that´s what it just takes.
One-to-one sales rep coaching or a custom training session for the whole sales team. Coaching can be simply about implementing new technology, fine-tuning processes or creating sales playbooks for the team.
GET STARTED
Ready to take the next step? Schedule a call with us now.
Whether you've got some ideas in mind or you're just figuring out your options — we're happy to chat through your growth challenges together.
Our services are customizable to suit whatever growth stage you're at, and wherever you're looking to go. You'll always have access to our team of growth professionals for advice and support.
ABOUT US
What can you expect from working with us?
Our clients are movers and shakers who come from a diverse range of backgrounds and verticals. Most of them are B2B firms that sell IT solutions, planning, consulting, and other specialized services. Some of them are SaaS companies with homebrew software or services. We take pride in working with such a wide array of clients and helping them grow.
Check out references
We are an agile growth company that specializes in HubSpot technology. Our origins are in traditional advertising for several popular electronics and sports brands from Nordic countries. Today, we focus on digital marketing, sales enablement, and marketing and sales technology.
We do everything within the HubSpot platforms but have a particular affinity with HubSpot websites – we plan, design, and code websites that run on HubSpot CMS. To get your HubSpot website to be the marketing and sales machine you want it to be, it's also necessary to know your way around the rest of the platform too.
Why trust us?
Because we care. Instead of wasting your time and money, we back up our hypotheses with data and leverage our experience to offer the best solutions. We may not have the silver bullet, but we keep sh** real and deliver what we promise.
Contact us
Ready to start your journey to scalable business growth?