Why not help you help yourself? The role of a knowledge base in customer service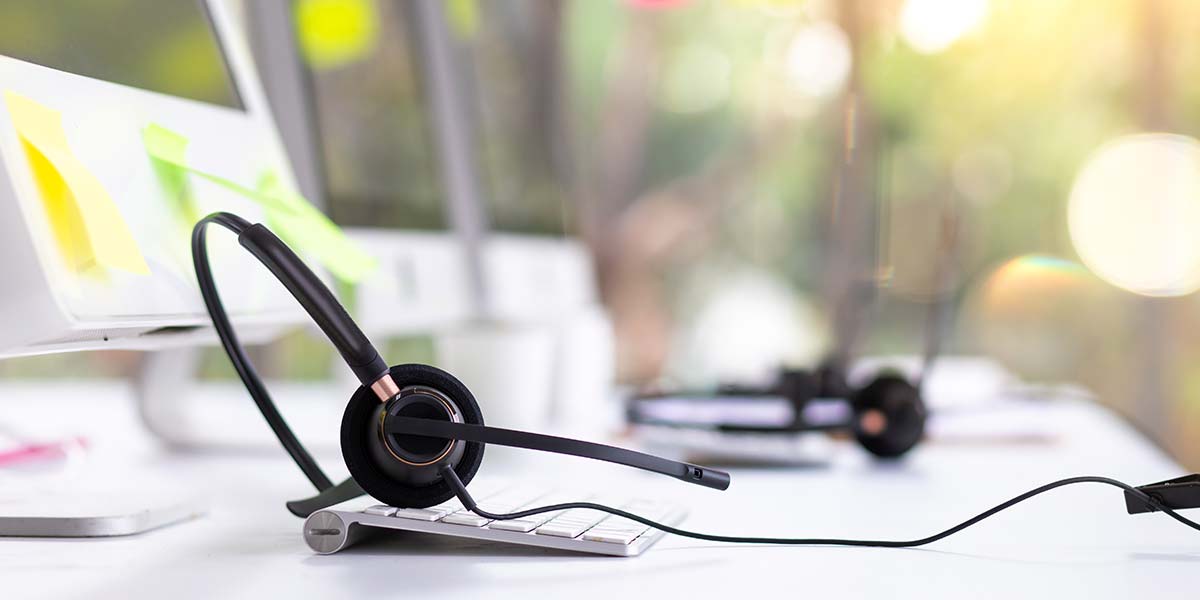 An up-to-date knowledge base helps your employees and customers find what they need with ease, without constantly searching the internet.
One of the most valuable assets any organization has is employee knowledge. Whether it's information about customers, product insights or even business processes, it's essential to document this data somewhere. Sadly, this information is usually scattered everywhere — from endless email chains and PDFs to unorganized FAQs and messy Slack channels.
But you need to do more than document this knowledge. People who need it need to find it easily, whether it's customers, employees or both. That's where a HubSpot knowledge base comes in.
What is a knowledge base?
Think of a knowledge base as a customer service library or a data repository that acts as a self-service helpdesk. An up-to-date knowledge base helps your employees and customers find what they need with ease, without constantly searching the internet, disrupting colleagues with the same questions or searching poor audit trails.
A knowledge base contains essential information about your product, service or specific topics. Examples of what you'd typically find in an engaging knowledge base include troubleshooting guides, how-to articles, FAQs and any service or product information customers or employees might want to know.
It can also stretch further. If you have an internal knowledge base, you can add aspects such as best practices, information on processes, software and more.
Why do companies benefit from a clear knowledge base?
More and more customers are now turning to DIY customer service methods. They no longer want to send an email and wait two days for a response. They don't want to wait around on the phone to reach the right person for 20 minutes and they don't want to be in a constant loop with a chatbot. They want instant answers — which is why businesses are developing knowledge bases.
It's a platform where you can publish helpful videos and articles explaining how to use products or navigate through your services, so your customers can benefit from frictionless customer service in a way and time that suits them. It means they're never at the mercy of your opening and closing times as they remain in control.
Here are more ways companies like yours can benefit from a clear HubSpot knowledge base:
Increase business productivity: With a clear, in-depth HubSpot knowledge base, your customers can take it upon themselves to find the answers to their questions. This leaves your customer service team with more free time to work on business-critical tasks rather than spending time fixing simple problems.

Proactiveness: A valuable knowledge base helps take a proactive approach to customer service rather than a reactive one. Customers can search for answers rather than making a phone call, sending an email or submitting a ticket.

Improve knowledge sharing and transfer: By building on your knowledge base and getting the experts in your team involved, they can start using it as the go-to library for information. It keeps everyone on the same page and keeps valuable knowledge within the company, even with changes such as employees departing.

Make it the hub for company information: You don't have to limit your knowledge base strictly to customers. Take full advantage and use it to upload training documents, onboarding processes, company policies and everything new or current staff members need.

Improve efficiency: With a knowledge base housing every bit of critical, accessible data in one centralized location, your teams can get what they need, when they need it, without suffering from any downtime. It means they don't need to disrupt anybody else and can focus on work that matters.
Customer wait times, customer satisfaction, onboarding costs, getting company vision buy-in — the benefits of a clear knowledge base are endless — but only when it's well-functioning and updated.
How to build a well-functioning knowledge base
Creating a successful knowledge base involves getting the wider team involved. For instance, you need your UX, design and SEO teams to get involved so customers can find your knowledge base (and ensure it looks good, so they stick around with easy navigation).
It's also more than dropping all of this information into web pages. Readers need to understand your data in a simple way so they can take the relevant actions. That's why your HubSpot knowledge base articles and videos need to be clear and actionable.
Here are some best practices to follow to ensure your HubSpot knowledge base is well-functioning:
Have a clear and consistent architecture
In other words, this is your knowledge base format, where you need to ensure it's clear, consistent and easy to follow to avoid deterring readers. For instance, you could make it easy by having a search bar to type keywords around specific issues.
Or, you could let customers navigate by categories, such as getting started, troubleshooting or searching by the most popular articles. When focusing on the knowledge base architecture, discoverability is also critical. When designing it, are you certain users will find the solutions? Are the most popular FAQs visible? Make sure you cover these bases.
A well-functioning, intuitive search
The role of a knowledge base is to make it quick for users to find what they need. That's why the search needs to be well-functioning and intuitive. When customers or staff members type in keywords, they need to be met with the relevant information. It'll only take longer to find solutions and eventually cause irritation if it's irrelevant.
Ensure there's a process
You shouldn't simply deploy your knowledge base without a plan, either. There needs to be a process — who writes the articles? Who contributes within the company? When and how often do they do it? What do they write about? Knowing all of this beforehand is essential if your knowledge base is to be a success.
Find out the critical information customers need to know, what staff members need to know and any other vital answers you believe your team answers repeatedly. This will allow you to build on your knowledge base with the repeat questions. Then, it comes down to your service and support teams. They can identify customer issues, so your content or marketing team can add more solutions.
Make it easy to maintain and update
When adding to the knowledge base, ensure it's easy to maintain and update. It shouldn't be too time-consuming or take too much time away from day-to-day duties. If it's too complex or difficult to update, then quickly, you'll notice staff members no longer want to contribute to the knowledge until it's made more straightforward.
Make it happen
Making it easy to maintain and update is just one side — actually making it happen by maintaining and updating it frequently is the other side of the battle. The worst thing you could do is put all of this effort into creating a clear HubSpot knowledge base and investing so much energy into it, only to eventually leave it unattended and gather dust.
Customers are always going to face new problems. Some will be one-off and unique. Others will be more common. As these develop and evolve, you need to solve those issues to keep them happy. If you leave your knowledge base unattended and with outdated information, your service and support teams will again face constant phone calls, emails and support tickets to resolve.
Top 3 functionalities we love about HubSpot's knowledge base
You aren't limited in your choices when it comes to choosing a platform to host your knowledge base. At Prami, we're all-in on HubSpot and have it as our number one choice for building a HubSpot knowledge base.
Why? Here are three (of the many) functionalities we love the most about HubSpot's knowledge base.
1. Helps support teams
The beauty of HubSpot's intuitive CRM is it automatically records the help articles and content that your customers have viewed while logging the information to the contact's timeline. Your support team has this data to hand, so they can avoid sending customers duplicate content and minimize the time they spend on back-and-forth conversations.
2. Build it in your brand
An out of place knowledge base can be off-putting to customers. They're familiar with your brand and expect all of the content they engage with to fall in line with your branding. With a HubSpot knowledge base, as part of the HubSpot Service Hub, you can customize the look and feel of your HubSpot knowledge base to match your brand to maintain consistency.
3. Ranking on Google
When you invest in the HubSpot Service Hub and get access to create your HubSpot knowledge base, you'll have the correct structure to begin ranking well on Google. When built correctly, a customer doesn't have to constantly visit your HubSpot knowledge base directly to get their answers.
Instead, they can Google the issues they're facing and find your article from your HubSpot knowledge base on page one. This helps them find the answers they're searching for quickly and easily.
Need help getting started?
If you're new to the HubSpot Service Hub or HubSpot knowledge bases as a whole, it can prove tricky to navigate and deploy successfully. At Prami, we have the services and expert team to deliver relevant solutions that work for you and your goals.
Whether it's growth marketing, sales improvement or customer success, check out our services to find out more.