What is demand generation, and what do we mean by it?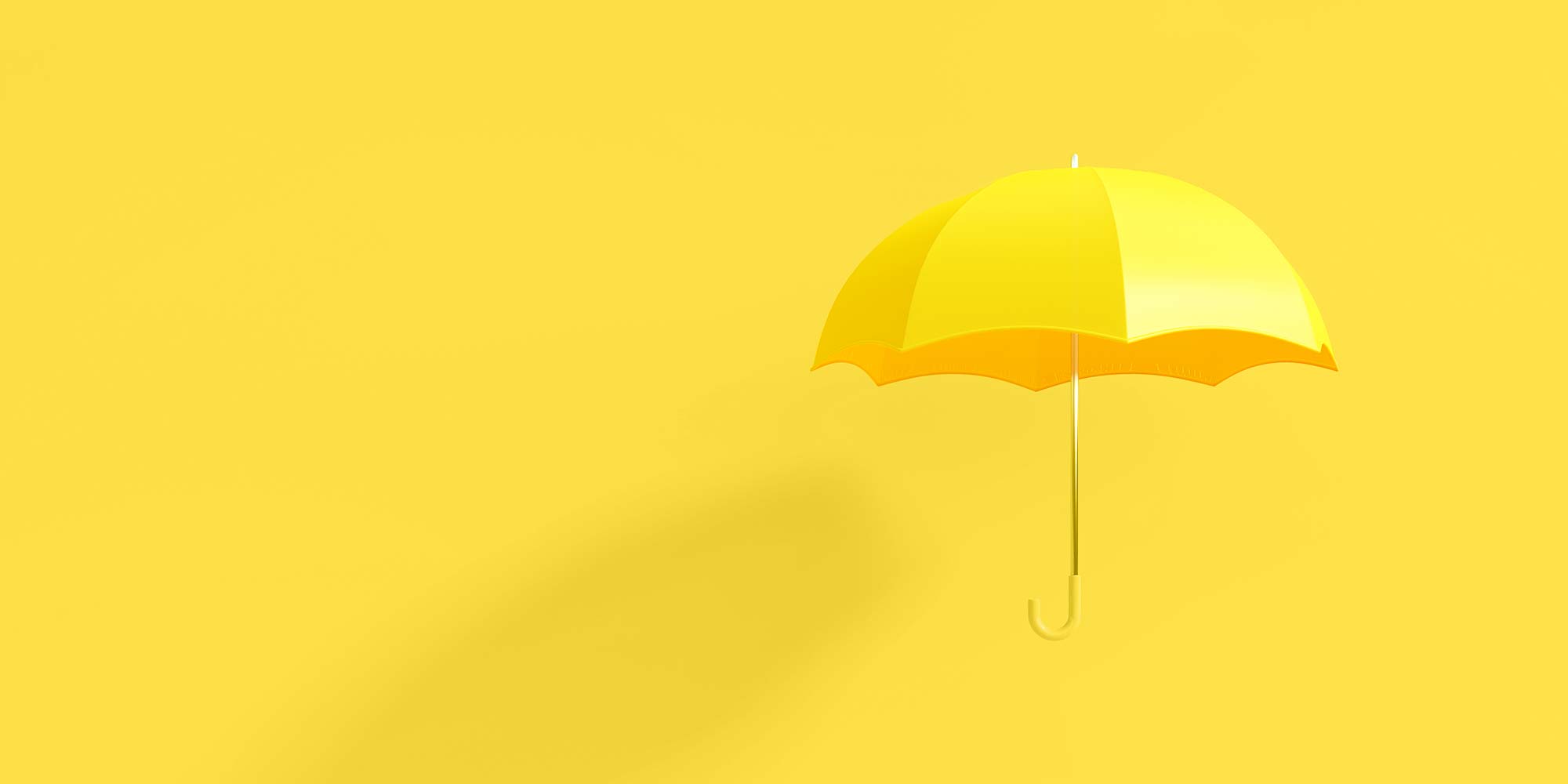 Demand generation is an umbrella concept that combines many marketing activities and tactics that could potentially be siloed otherwise.
Demand generation is one of those marketing terms that everyone tends to define a little differently.
For some, this concept is mainly about lead generation. For others, it has more to do with account-based marketing.
From websites to books to podcasts, several resources about demand generation also exist out there, each with slightly different definitions.
This blog post aims to paint a picture of what we think demand generation is and why it matters.
3 definitions of Demand Generation
Let's start with some existing definitions of demand generation from three leading sources: Gartner, a management consulting company; Wikipedia, a free online encyclopedia; and New Breed Revenue, a performance management firm.
Gartner
Gartner defines demand generation as a market strategy that focuses on "building reliable brand awareness and interest" to produce high-quality leads.
What do you need to carry out successful demand-generation activities? According to Gartner, you should take the following steps:
Build awareness: Leave potential buyers with a positive impression of the company to increase their chances of trusting it.

Develop a content strategy: Create quality content with clear calls to action that will answer questions and increase trust.

Nurture leads: Work alongside the sales team throughout the purchasing journey to stay in tune with buyer questions, attitudes, and concerns.

Incorporate account-based marketing: Account-based marketing requires sales and marketing teams to work together and choose specific accounts to target and nurture with customized engagement and ongoing support.

Invest in partner marketing: Partner with a third-party provider to manage PPC ad campaigns and reach a curated audience.
Wikipedia
Wikipedia defines demand generation as a series of targeted marketing programs that drive awareness and increase interest in a company's products or services. The online encyclopedia also notes that demand generation is most commonly used in B2B (business-to-business), B2G (business-to-government), and longer B2C (business-to-consumer) sales cycles.
Wikipedia's description of demand generation explains that the process involves several critical steps, including these:
Building awareness: Making potential customers aware of the business's products or services and the solution they can provide

Facilitating discovery: Ensuring the potential customer finds your business when looking for solutions through search engine advertising, search engine optimization, online webinars, free trials, etc.

Guiding solution validation: Validating that the seller meets the customer's needs, coming to an agreement on factors like cost and contract terms, and finalizing the purchase process

Sales involvement: Sales teams play a critical role in demand generation assisting, assisting with lead scoring, ranking, and routing.
New Breed Revenue
Finally, New Breed Revenue defines demand generation as a data-driven marketing program. It utilizes inbound marketing tactics to drive awareness and increase interest throughout all stages of the buyer and customer lifecycles.
New Breed also notes that demand generation focuses on creating revenue and is most successful with the help of an integrated tech stack.
New Breed lists the following as the most critical steps in the demand generation process:
Brand awareness: Ensure contacts and customers can remember and recognize your brand

Inbound marketing: Tactics like blogging, search engine optimization, paid advertising, gated content, and email marketing that convert and nurture leads as well as generate demand

Sales enablement: Tactics like testimonials, case studies, and estimate calendars that involve sales professionals in the process

Customer retention: Going above and beyond to delight customers and keep them coming back for more
Similarities and differences
As you can see, there are many similarities between Gartner, Wikipedia, and New Breed's definitions of demand generation. For example, all three companies emphasize the importance of building brand awareness, and both Wikipedia and New Breed mention the value of connecting marketing and sales teams to produce the best results.
There are also some noteworthy differences, including these:
Gartner includes account-based marketing and partner marketing

New Breed includes customer retention in its list of essential steps

Wikipedia mentions solution validation in its list of essential steps

New Breed highlights the importance of using the best tech solutions for the best results
How do we define demand generation?
Now, let's address what we mean when we talk about this concept.
We view demand generation as an umbrella concept that combines many marketing activities and tactics that could potentially be siloed otherwise.
Demand generation is useful when the goal is to view marketing in a more holistic way. However, it must also be focused on revenue generation for the best outcomes.
If marketers think of demand generation just as the shiny new thing, it won't be effective in the long run. In my opinion, discussions about demand generation that center around just tactical things, such as whether or not a content piece should be gated, are not actually about demand generation. In fact, these discussions are missing the entire point.
Currently, Demand Generation at Prami Growth Agency consists of these steps:
1. Build awareness and create demand
During this first step, we will formulate your positioning and conduct a competitive analysis.
We start by defining your ideal customer profile and outlining the buyer's journey. Then, we conduct a deep dive into your buyer's persona to find out what challenges they are experiencing and how your business can solve them.
Once we know this information, we can figure out how to portray your business as a thought leader and trusted advisor among your target audience.
The marketing activities in this section include typical stuff, including the following:
Inbound marketing or content marketing

Organic social media

Producing content for your website

Paid search and social media advertising
2. Attract and identify
In this phase, we'll focus on your conversion strategy, automations, and nurturing pieces.
We must ensure that the content you have enables the buyer to evaluate your product or service and determine if it is the right solution to the problems they are trying to solve.
The activities included in this section are similar to those in the previous step. However, the content creation and advertising efforts must be aligned with the assumption that these steps serve as a later step in the buyer's journey.
We need to implement some kind of conversion element that is relevant to your revenue goals and the sales team's needs. Popular examples include demo bookings and free trial signups, but we can also use anything else that works for your particular business.
3. Sales Enablement
In this stage, we'll focus on content and actions that help sales staff and marketing teams to align their efforts.
At this point, we might include tasks like collecting and sharing testimonials from past customers/clients or compiling FAQ sheets to provide answers to common questions potential buyers might have.
4. Customer retention
Customer retention is an integral part of the feedback loop from customers. This part of the demand generation process includes client marketing initiatives and self-support enablements, such as knowledge bases, ticketing, and support for renewals or upsells.
To improve your demand-generation efforts and maximize results, it is important to strive to provide a positive experience and encourage people to continue working with your brand.
5. Measurement
This section is pretty self-explanatory. However, we need to make sure to measure and report the right things.
The customer journey is never 100% transparent, nor is it 100% measurable. We can't control the way people behave. However, we can try to make sense of their actions.
Speaking about measurement, some marketing folks tend to be obsessed with measuring clicks, impressions, and the cost of clicks types of things. That's great.
However, for me, those numbers are just an indication of the health of a specific channel – nothing less, but also definitely nothing more.
A more in-depth measurement strategy that includes quantitive and qualitative data will provide more valuable insights, help you make better decisions, and yield better results.
Conclusion
The definition of demand generation we work with right now is an evolving concept, and it might change over time.
It all really comes down to the business in question: The stuff in a SaaS marketing playbook is different than if you're doing demand generation for a B2B consulting business.
Someone said that marketers tend to ruin everything. It's a statement easy to agree with; whenever there is a new concept, channel, or tool, marketers jump at it with great enthusiasm, then are disappointed when the outcome is nothing different than before.
In my opinion, demand generation is not a title you can just stick to someone's head. It is not the silver bullet that solves all the problems. And it definitely is not a new, better alternative that substitutes lead generation. Instead, it should be more about goals, culture, ways of working, and ways of thinking. It's less about you and more about considering the customer and the growth of the business, as well as what you can do to help it.
Marketers, please, let's not ruin this, too.